Dog Pound to the Stars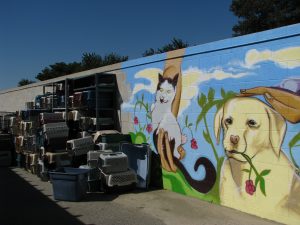 Sid Grauman built the Chinese Theater, his third Los Angeles movie palace (after the Million Dollar in 1918 and the Egyptian in 1922), in 1926. The Million Dollar degenerated over the years and is only now coming back as a venue for Spanish theater. The Egyptian had been closed for years and had holes in the roof before a cinema society bought it for a dollar and committed to restore it. So far, their work sucks. Only the Chinese still thrives, and I think the reason is simple. It's the handprints and footprints in the famous forecourt, of Hollywood stars from Norma Talmadge and Mary Pickford and Douglas Fairbanks in 1927 right down to Robert Downey, Jr., in December, 2009. We drive by it a few times a week, and it is always full of people—packed with people in good weather—trying to fit their feet to Sean Connery or Clark Gable, Marilyn Monroe or Meryl Streep. If Sid had done the same thing in the Egyptian's huge forecourt, it might still be as grand as it used to be.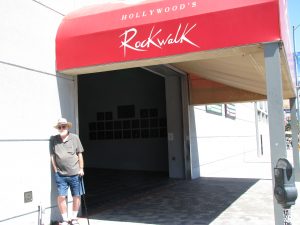 There's always imitators in Hollywood. At the gigantic Guitar Center building on Sunset Boulevard they have a similar thing with the handprints of the great guitar players, from Bo Diddley to Eric Clapton. At the little Vista Theater at Sunset and Hollywood (which is also Egyptian themed) there is a sort of B-movie forecourt, with footprints of people like Peter Bogdanovich, Ryan and Tatum O'Neal, special effects pioneer Ray Harryhausen, Forrest J. "Mister Sci-Fi" Ackerman, and Elvira, Mistress of the Dark.
We thought we'd seen it all, but we hadn't.
We've been toying with the idea of getting another dog. Just toying, nothing serious yet. So we decided to visit some of the area shelters to see what they had. We visited a shelter in Glendale and a very big one in Pasadena.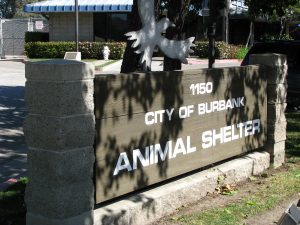 (What they all have, by the way, is about 50% Chihuahuas—thank you, Paris Hilton—and 25% pit bulls. Used to be big black labs that got abandoned when they got too large. Those, at least, were probably adoptable, but who's going to take a pit bull home? You want one?)
Then there was the one in Burbank. In a little courtyard out behind the cages we stumbled on one of those only-in-Hollywood things we love so much. (Well, Burbank, technically, but Warner Brothers, Disney, NBC, and DreamWorks are in Burbank, too.) In the courtyard there are blocks of concrete with the impressions of the paws—and in the case of the lone eagle, talons—of movie star animals. I kid you not!
I don't know just how many Lassies there were over the years, but they have the prints of one of them. Some of these animals were trained by the brother team of Frank and Rudd Weatherwax, who trained Pal, the original Lassie. They had Pyewacket the cat from Bell, Book, and Candle. They had Joey, a squirrel from an Abbott and Costello movie. They had Pepper, a raccoon from a Lassie movie. Golde the eagle was a real worker, appearing in Too Much Too Soon with Errol Flynn, The Conqueror with John Wayne, Valley of Eagles, and Rin-Tin-Tin. (Rinty himself was not present.)
You want big animal stars? They had King, faithful canine companion of Sergeant Preston of the Yukon. They had Asta, from the Thin Man movies! They had Spike, who played … big drum roll, please … Old Yeller himself!
Now that's a classy dog pound.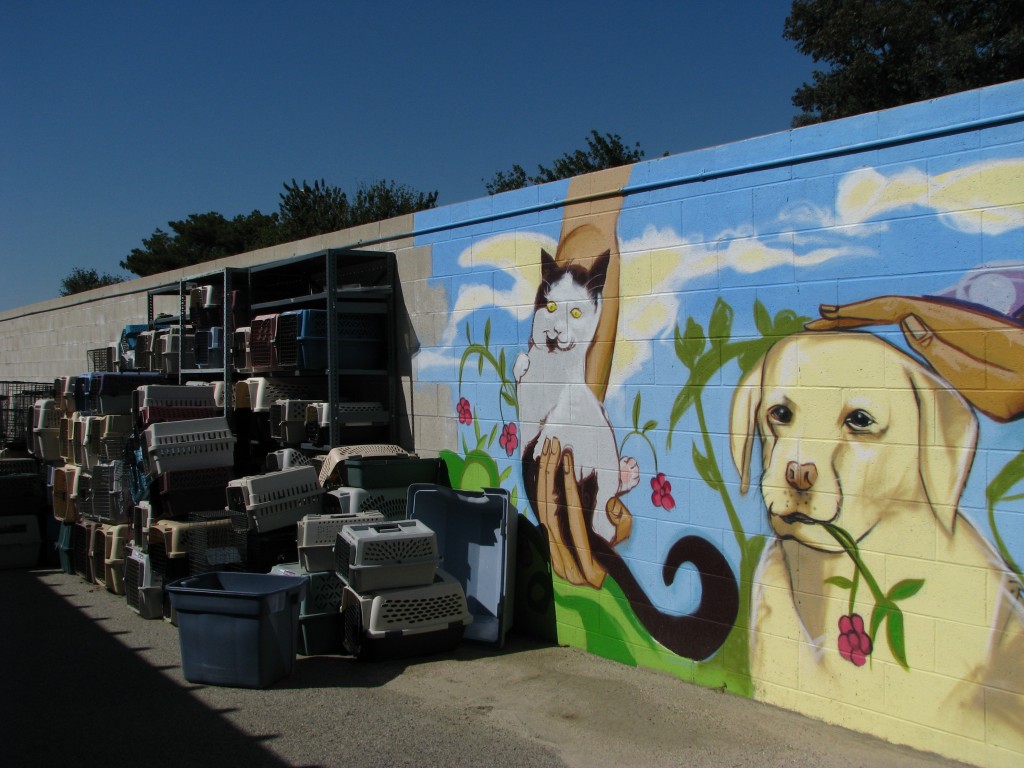 April 14, 2010
Hollywood, CA