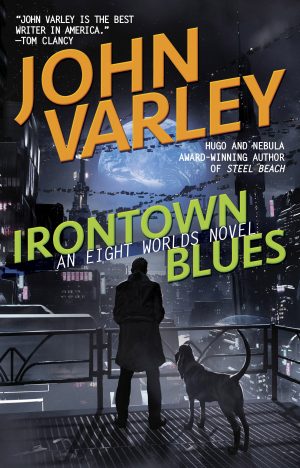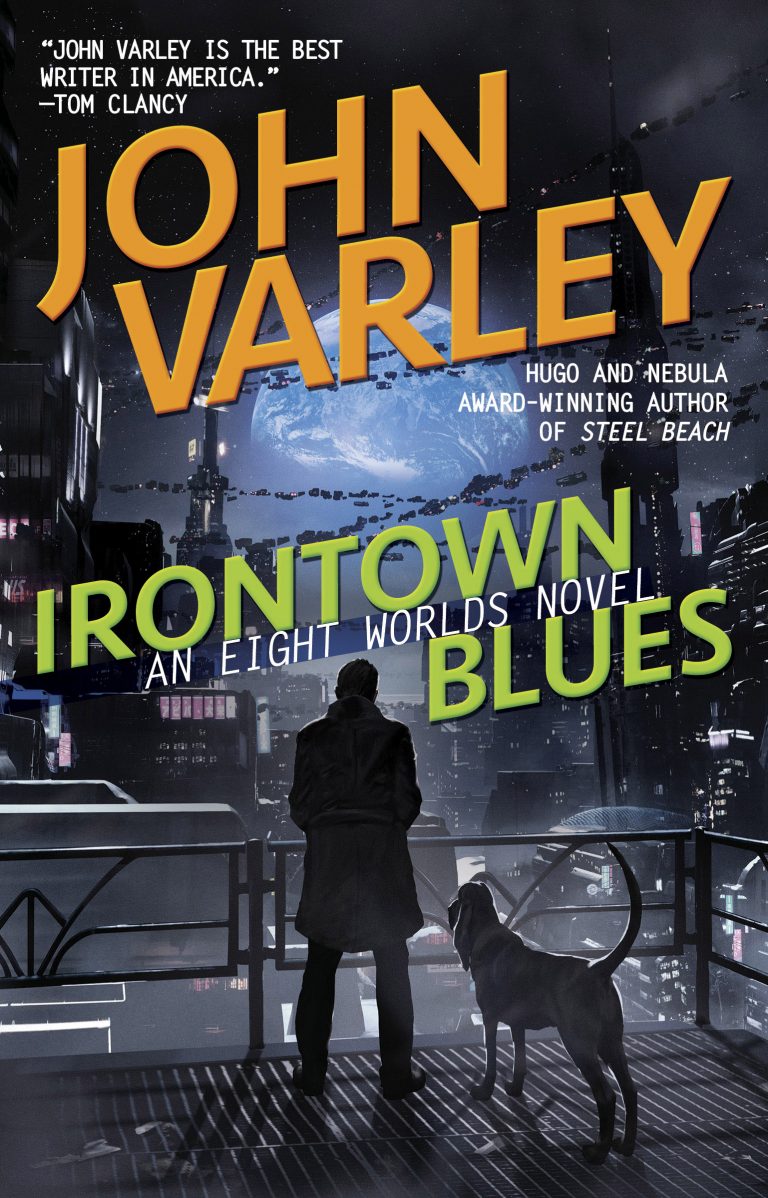 A new noir science fiction novel from a master of science fiction set in the Eight Worlds series about a detective on the hunt for biohackers who have created a dangerous new disease.

Christopher Bach was a policeman in one of the largest Lunar cities when the A.I. Lunar Central Computer had a breakdown, known as the Big Glitch, but it turned out to be a larger war than anyone expected. When order was restored, Chris's life could never be the same. Now he functions as a private detective assisted by his genetically altered dog Sherlock as he does his best to emulate the tough guys in the noir books and movies that he loves.

When he takes the case of a woman involuntarily afflicted with an engineered virus, he is on the hunt to track the bio hackers down to the infamous district of Irontown. If he gets there, he'll have to confront his own demons if he wants to save humanity.