Notice
: Array to string conversion in
/home/varley/public_html/wp-content/themes/varley/functions-varley.php
on line
699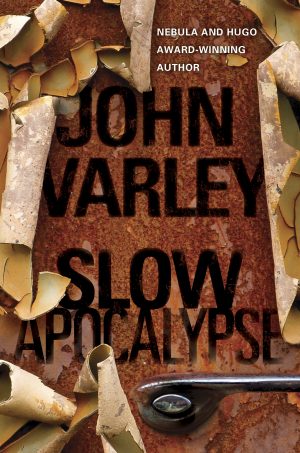 Despite the wars in Iraq and Afghanistan, as well as 9/11, the United States' dependence on foreign oil has kept the nation tied to the Middle East. A scientist, bent on revenge for the death of his lover who was waiting for him at Windows on the World when the hijacked airplane hit World Trade Center, has developed a virus that feeds on petroleum, turning it solid. But he didn't consider that his contagion of a Saudi oil field would mutate and go airborne …
In Los Angeles, screenwriter Dave Marshall heard this scenario from a retired US Marine and government insider he's consulting for his next film project. It sounded implausible, but then Dave witnessed the Colonel crash through the window of his 14th floor apartment.
An ordinary guy armed with extraordinary information, Dave hopes his survivor's instinct will kick in so he can protect his wife and daughter from the coming apocalypse that will alter the future of the Earth – and humanity.
Cover design by Judith Lagerman. Text design by Laura K. Corless.
"It is very strange walking streets and highways that I've actually been down … through an author's eyes … before and after a cataclysm. A Southern California without water and power. You have food. Your neighbors don't. Humanity at its worst, and at its best. Imagine. Varley puts the reader there, and through the wringer. Awesome, and terrifying." Patrick's Picks at Mysterious Galaxy