Dark Lightning paperback now available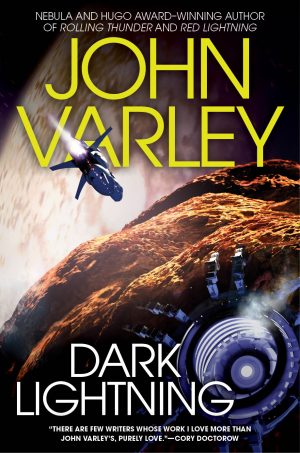 The official publication date for the paperback edition of my newest novel, Dark Lightning, is March 31st. But we have a limited number of author's copies that just arrived today! For only $15, you can have a signed copy before anyone else in your town.
And while you're there, why not browse the virtual shelves for the many other signed books for sale? Maybe you want to replace that tattered copy of Titan, or The Persistence of Vision, or perhaps you want to turn someone else on to my books. Here's your opportunity!
But even if you are not buying, visit our re-designed website often. Lee has been hard at work re-posting some of the classic VarleyWalks and VarleyYarns of years past. We think it all looks great. And I will be posting new ones, as work on the new novel, Irontown Blues, allows.
March 12, 2015
Vancouver, WA